Difference Between Wood Art and Reproductions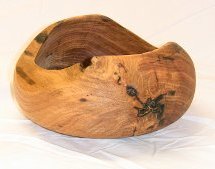 The invention of machines has made it a lot easier for mankind because industrially made products often supersede handmade objects because a human hand cannot compete with the mechanical precision. But when it comes to things like art, the machines cannot compete with human creativity and artistic touch. Wood reproductions can look highly appealing and decorative but they lack the unique character and personality of handmade wood artworks. In addition, it is impossible to make two identical pieces of just about anything solely by hand which makes each wood artwork one-of-a-kind and even more special whereas reproductions can be produced in virtually limitless amounts.
It is not easy to distinguish between real wood art and reproductions. These can look very real and if you do not know what to look for, you can easily spend a lot of money for a cheap reproduction. There is nothing wrong with reproductions and they are not a bad idea to decorate your home, especially if you are tight on money but they cannot compete with that special appeal of one-of-a-kind wood artwork. Most of your guests will probably not be able to tell the difference between a unique wooden artwork and reproduction (unless they own the very same reproduction themselves), however, you will know and you will not feel the same around an artwork or cheap imitation of artwork.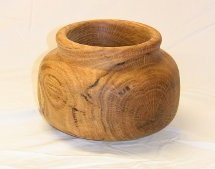 Wooden items have become a very popular for decorative purposes due to wood's unique appeal and ability to create a more relaxed and warm atmosphere. Various decorative wooden objects can be therefore found on virtually every corner which can make the quest for true pieces of art a difficult task as mass produced reproductions often look like they would be handmade. But you can easily avoid overpaying for a reproduction if you know the difference between wood art and reproductions.
The place you buy a wooden object often reveals a lot about its origin. A wooden vase bought in a furniture store at a great price is highly unlikely to be unique and handcrafted, while a statue in an art gallery that costs hundred or even thousands of pounds most certainly is not a reproduction. The finest pieces of wood art are never found for a few tens of pounds although you do not necessarily have to pay a little fortune to get your hand on a true piece of art. But generally, the price is often the indicator of either an artwork or a reproduction.
Many art lovers are taking advantage of the Internet to find artworks at lower prices. Buying artworks online makes it impossible to determine whether you are getting an extraordinary piece of art at an amazing price or overpaying for a reproduction, however, if you buy from the artists directly or reputable online art stores there is little risk of getting scammed but it is not impossible to find yourself with a pricey vase, statue, wall art or other wood artwork which does not look as good as it did on the photos. For that reason it is always a good idea to buy from websites which offer money back guarantee if you are not satisfied with the product.